Local, Honest Food
Put local wholesome food on your table. Check out our CSA/Food Basket Program service. We offer a mix of locally grown hand-selected food items for your family.  Try our fresh beef, chicken, and eggs. 
Click Here
About us
The Giffen farm has been in the family since 1945 and has prided itself on supplying locally grown, fresh-to-the-table produce.
Along with Jim's University of Guelph diploma and his years of experience and research, the farm has been certified organic since 2008. The CSA program began years ago with 21 families and continues to expand with its Summer and Winter programs.
On the farm you will find a cow/calf operation, chickens, laying hens, various crops, greenhouses, and a year-round CSA. Come check out Edencrest Farms for your fresh, local, organic produce and varieties of local meats.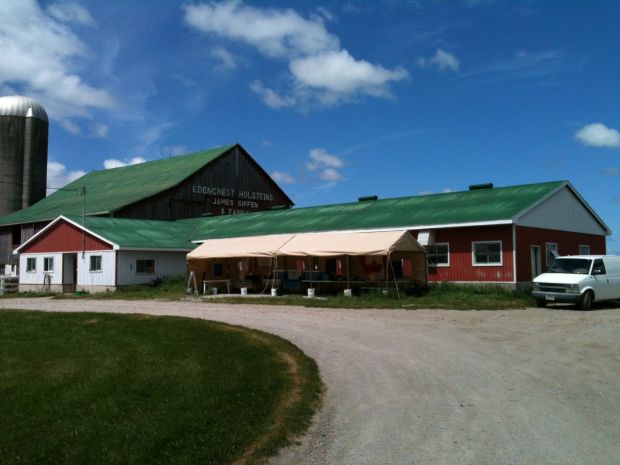 Featured Products
Edencrest Farms is a Community Shared Agriculture farm that grows fresh, local produce for the community. We offer CSA membership food baskets, which allow customers to buy fresh, local produce directly from the farm.